DockCase P1 USB Hub with HDMI Multi-Port Charger for MacBook Pro 15 Inch 2016 2017 2018 Dock Docking Station with Cable USB 3.0 5Gbps USBC Power Delivery HDMI 4K Support
$84.99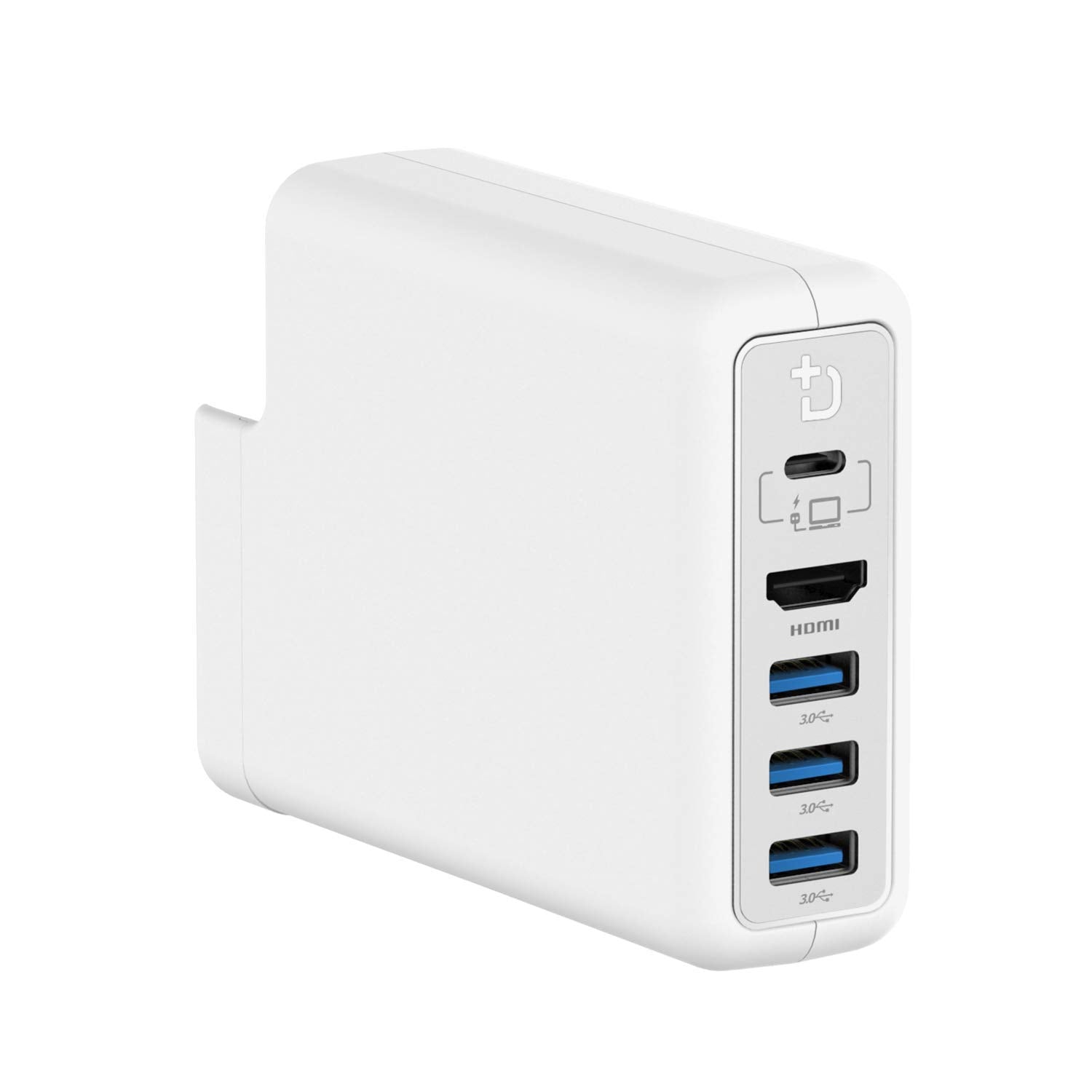 #1 Revolutionize Your MacBook Charger. From MacBook power adapter to 5-port USB wall charger for multiple devices and USB-C Hub with HDMI port for MacBook Pro 2018 2017 2016. Compact, multifunction, perfect for everyday carry!

#2 Advanced Charging Technology. Fast charging ports simultaneously charge your MacBook pro, iPad, smartphones, Nintendo Switch etc.—all from just one wall outlet. Supports PD 2.0 charging at max 70W while other USB 3.0 ports intelligently recognize your device to boost charging speeds up to 2.5A each port.

#3 Effortless Data Transmission. Three USB-A 3.0 ports (blue ones) support fast speed 5Gbps data transfer, one HDMI port supports resolutions up to 4096×2160 @ 30Hz and lower resolution including 1440p and 1080p at 60Hz. The detachable USB C to USB C 3.1 Gen 2 cable could be used separately for charging or syncing with other USB-C smartphones, laptops and hard drives.

#4 Durability & Compatibility. A Scratch-resistant and smudge-proof exterior, and safety protections prevent your device from overcharging, overheating, or short-circuiting. DockCase P1 Adapter Works with New MBP Power Adapter for use across the world.

#5 What You Can Get: DockCase P1 87W 5-Port Hub Adapter for MacBook Pro, DockCase USB C to C 3.1 Gen 2 Cable (3.2ft), User guide, 12-month warranty and friendly customer service.